Instructional Supervision Towards Teacher's Quality of YIK Religious Secondary Schools in Kelantan, Malaysia
Nasuha binti Haji Musa

Universiti Utara Malaysia
Keywords:
Instructional supervision, Teacher's quality, Principals' professional training, Educational transformation, World standard education
Abstract
The Malaysian Education Blueprint (MEB) 2013-2025 emphasized on principals' supervisory practices and teachers' quality to enhance 21st-century international quality education. The lack of professional training for principals and the decline of teacher's quality according to Yayasan Islam Kelantan (YIK) report (YIK, 2017) have affected the government's aspirations. This problem requires a solution because the instructional supervision is a catalyst of teachers' professional values and quality. Meanwhile, teachers' quality is related to teaching professionalism practices, knowledge, understanding as well as teaching and learning skills. This study is essential for principals' instructional supervision improvement and enhancing teachers' quality. A quantitative, cross-sectional survey approach was adopted using a standardized three-section questionnaire comprising Section A: Respondents' Personal and Professional Backgrounds, Section B: Instructional Supervision and Section C: Teachers' Quality. The study sample comprised 360 teachers in YIK Religious Secondary Schools. A descriptive and inferential data analysis was generated using the Statistical Package for Social Science (SPSS) 20 Version. The improved quality among teachers was the result of holistic supervisory practices of principals namely, directive guidance, collective development, professional development, curriculum development and action research guidance. Thus, it is significant that principals understand the practical dimensions of supervision in order to improve teachers' quality in YIK Religious Secondary Schools in Kelantan. It is recommended that YIK focuses on instructional supervision practices to produce quality teachers as the principals' instructional supervision is highly potential catalysts for quality teachers.
Downloads
Download data is not yet available.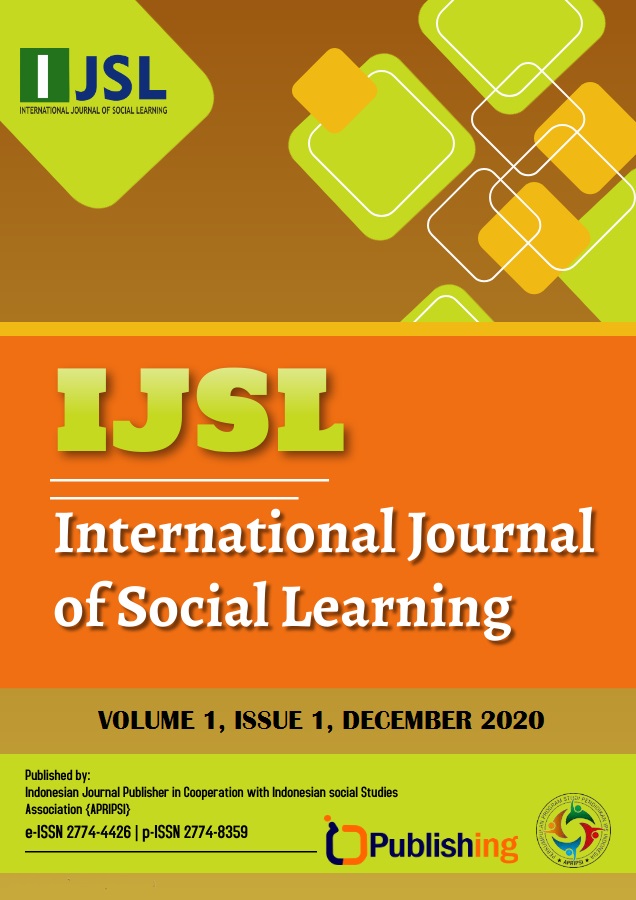 How to Cite
Haji Musa, N. binti. (2020). Instructional Supervision Towards Teacher's Quality of YIK Religious Secondary Schools in Kelantan, Malaysia. International Journal of Social Learning (IJSL), 1(1), 1-14. https://doi.org/10.47134/ijsl.v1i1.3