The Effectiveness of Classroom and Online Learning: A Study for Social Education Students during Covid-19
Rabeea Mohammed Mansour Imleesh

University of Alzawya, Libya

Ibrahim Abdelrahim Ibrahim Humaida

Omdurnan Islamic University

Meli Adriani Hotma Hasibuan

Universitas Negeri Semarang
Keywords:
Classroom learning, online learning, covid-19, social education students
Abstract
Most of the teaching in secondary schools and colleges is given on a classical basis. That is, the teacher gives an explanation to a number of students orally. Many think, this form of classical teaching is the most appropriate form. Basically, with the classical form of teaching a teacher can teach a group with an unlimited number of students. Some students benefit from the online courses that provide opportunities for students. Students in schools that don't offer statistics classes may be able to learn statistics with virtual lessons. If students fail and are late on assignments during the day, they may be able to catch up at night. So, almost certainly, online classes sometimes benefit students. The results of the Mann Whitney test and the gain score indicate that classroom learning is more effective than online learning with the following values: (Z = -2.209, p = 0.028 <0.05). From the series of analyzes above, it can be concluded that of the two types of experiments tested, both classroom learning and online learning are effective. Furthermore, to see which learning technique is more effective between classroom learning and online learning, it is tested again and it turns out that the test results show that classroom learning techniques are more effective than online learning techniques for social education students.
Downloads
Download data is not yet available.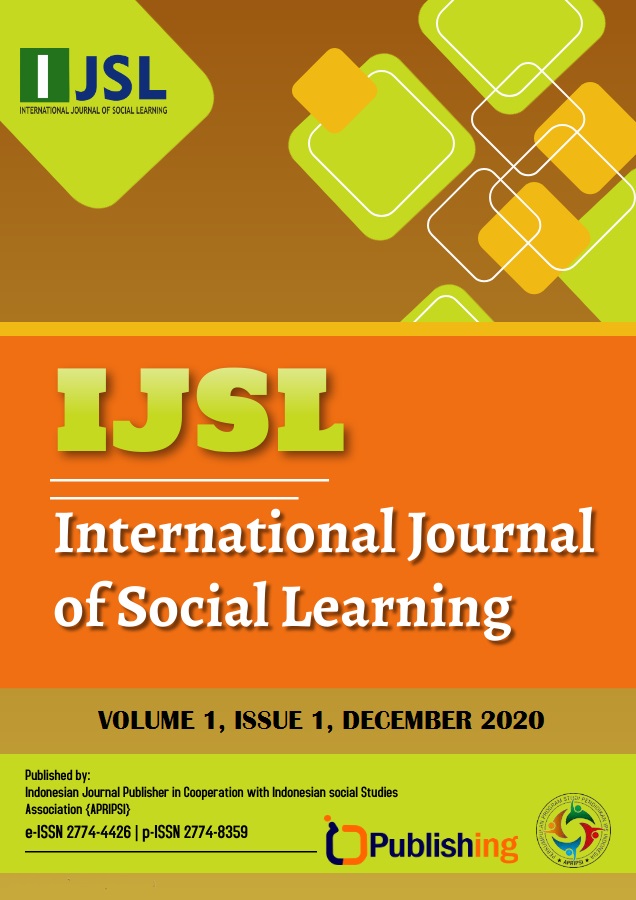 How to Cite
Imleesh, R. M. M., Humaida, I. A. I., & Hasibuan, M. A. H. (2020). The Effectiveness of Classroom and Online Learning: A Study for Social Education Students during Covid-19. International Journal of Social Learning (IJSL), 1(1), 54-61. https://doi.org/10.47134/ijsl.v1i1.7