Henry Mintzberg's Business Management Strategy Post-Pandemic Covid-19 (Social Learning Approach on Ali Murah Shop Madinah)
Fania Mutiara Savitri

Universitas Islam Negeri Walisongo Semarang

Yuris Tri Naili

Universitas Harapan Bangsa
Keywords:
Strategy, Business Management, Social Learning, Post Covid 19 Pandemic
Abstract
Small Micro Enterprises in retail sector is currently faced many problems, declining sales, difficulty in obtaining supplies, impeded dilivery and distribution, lack of information technology knowledge and business network barriers. This study aims to determine the business management strategies of Ali Murah Shop Madinah post Covid-19 pandemic as retail practice description in Madinah, Saudi Arabia. The study refers to Henry Mintzberg strategy (position, plan, perspective, project, dan prepare). Research type is descriptive and data collection methods using structured interviews conducted to 3 informan. This research also used social learning approaches to get deeply analysis. The data analysis technique used descriptive qualitative. The results of the study explained that business management strategy post pandemic Covid-19 Ali Murah Shop Madinah can be implemented in order to get improvement and sustainable development attached by management strengthening in marketing, human resources, finance and operations field as strategic steps to create an efficient and effective business existence. Furthermore, regarding social learning approaches, Ali Murah Shop Madinah are required to have good knowledge management and absorptive capacity especially in protocol which prevent Covid-19 transmission. Future research is expected to get empiricaly analysis for objective result obtaining that also supported by quantitative and qualitative analyze (mix methods).
Downloads
Download data is not yet available.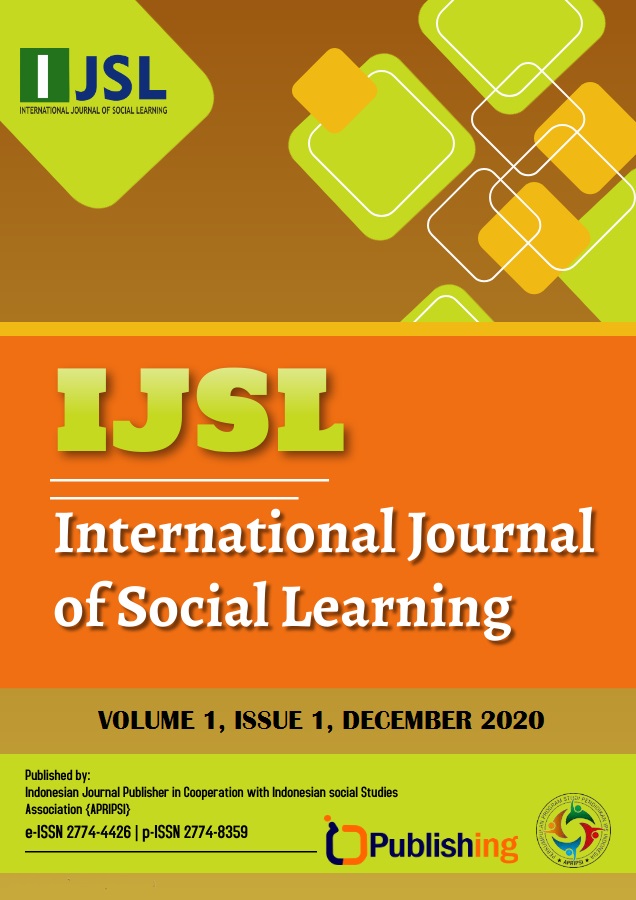 How to Cite
Savitri, F. M., & Naili, Y. T. (2020). Henry Mintzberg's Business Management Strategy Post-Pandemic Covid-19 (Social Learning Approach on Ali Murah Shop Madinah). International Journal of Social Learning (IJSL), 1(1), 62-74. https://doi.org/10.47134/ijsl.v1i1.5